Regular price
Sale price
$7.00 USD
Unit price
per
Sale
Sold out
Turmeric and activated charcoal soap has a cool and refreshing scent of tea tree. This bar contains natural antioxidants and anti-inflammatory components. Turmeric aids in providing moisture for your face and body with a natural glow. Curcumin in turmeric helps the body heal quickly by decreasing inflammation and oxidation. Activated charcoal effectively cleanses the skin, unclogs pores, removes deeper impurities and dead skin cells. Resulting in smooth, supple and even toned skin. Dirt, toxins, heavy metals, chemical and other poisons are attracted to the charcoal molecules and washes away. Tea tree oil is very ideal for treating acne. It's helps to calm redness, swelling, and inflammation. It's also known to help/prevent acne scars. The bar overall promotes healthy smooth skin.
Ingredients: Shea Butter, Coconut Oil, Mango Butter, Sweet Almond Oil, Turmeric, Activated Charcoal, Tea tree Essential Oil, Distilled Water, Sodium Hydroxide.
Share
View full details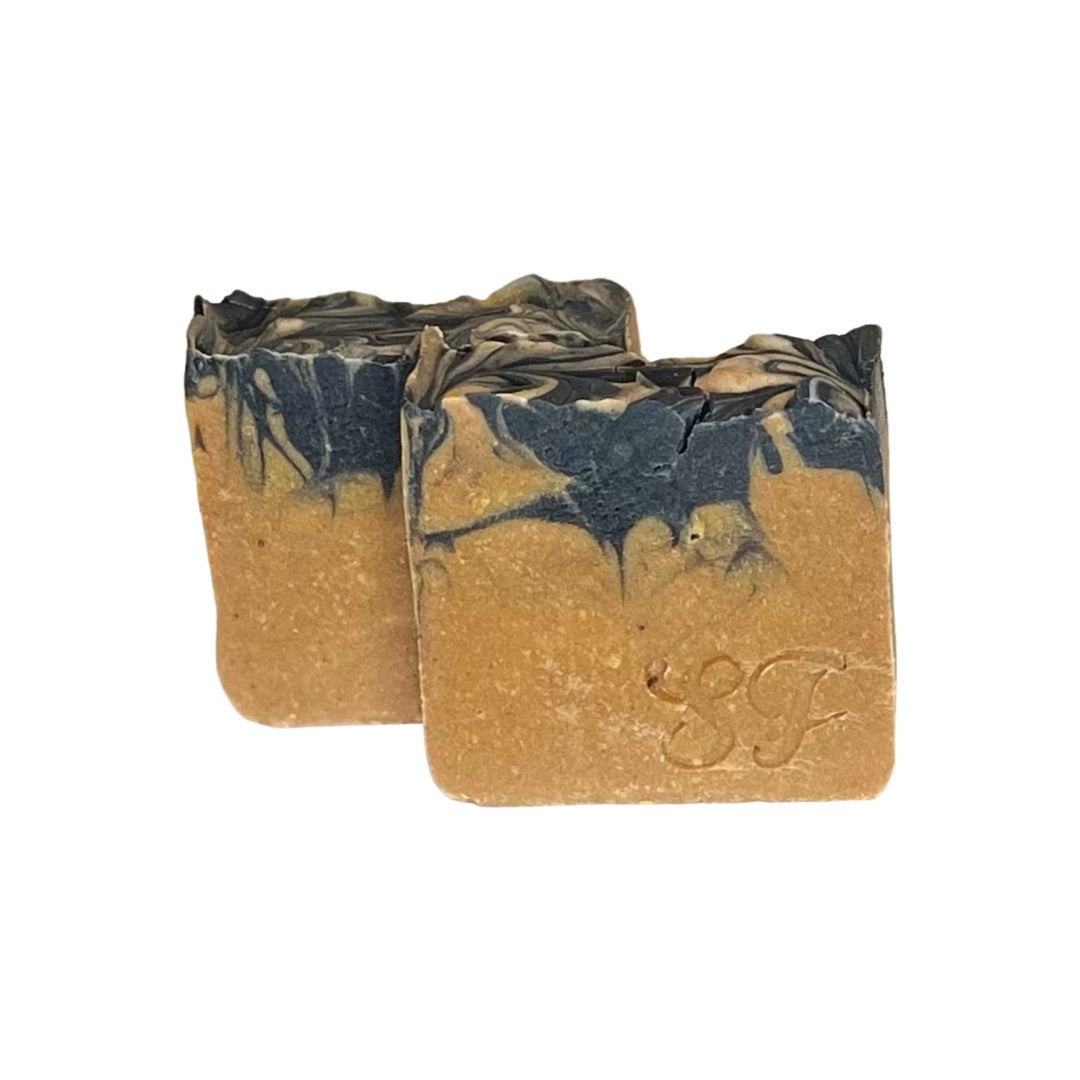 My Favorite Soap!
This soap makes my face feel so clean and soft. My acne never cleared up all the way but it definitely takes all the redness off my face and any soreness. I'd definitely buy again!
A Must Have!!
I absolutely LOVE this soap! I use it every single day on my face and body. It gives my face such a natural clean glow!!
Literally Soap for the Soul
My absolute favorite bar from Soap Fluent. I love this bar so much because I suffer from eczema and it helps to calm my skin and keep it moisturized! I literally use it everyday!