Regular price
Sale price
$6.00 USD
Unit price
per
Sale
Sold out
Body lotions helps rehydrate dried skin.  Applying lotion daily helps to seal in moisture deep in the skin. With regular use, it helps in easing rough skin and cracked skin. Stearic acid helps to maintain the skin barrier, preventing water loss. Vegetable glycerin helps to soothe irritations with anti aging benefits. Vitamin E helps moisturize and soothe dry, flaky skin. This is body lotion is perfect for everyday use, especially after a shower or bath. Keep your skin hydrated!

Base Ingredients: Distilled Water, Sweet Almond Oil, Emulsifying Wax, Stearic Acid, Vitamin E, Vegetable Glycerin and Phenonip.
Just Body- Unscented.
Almond Silk- Almond Bitter and Vanilla Fragrance Oil combo is calm and refreshing scent.
Cranberry Kisses- Cranberry Fragrance Oil.
* All Body Lotions in this collection have the same base ingredients.
Share
View full details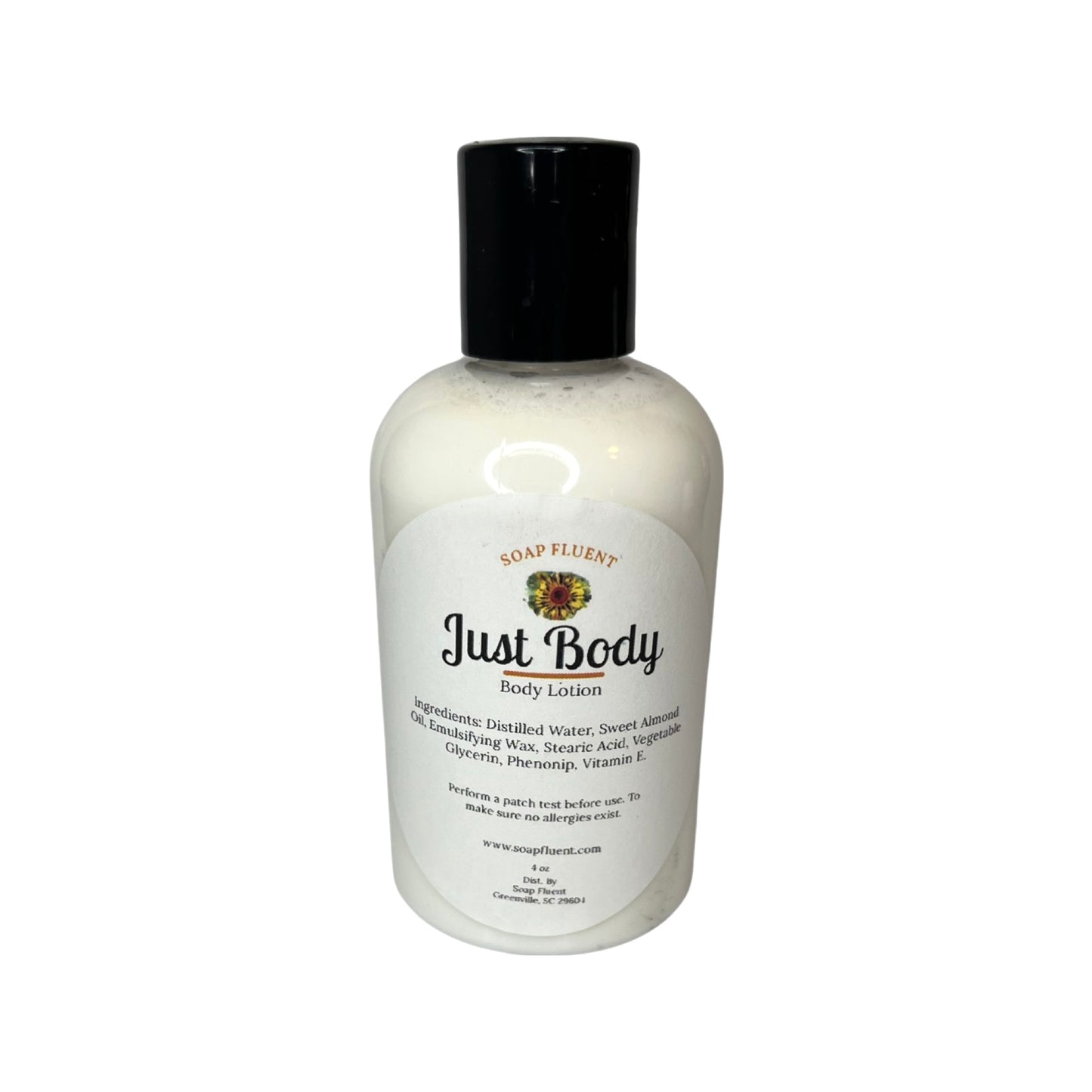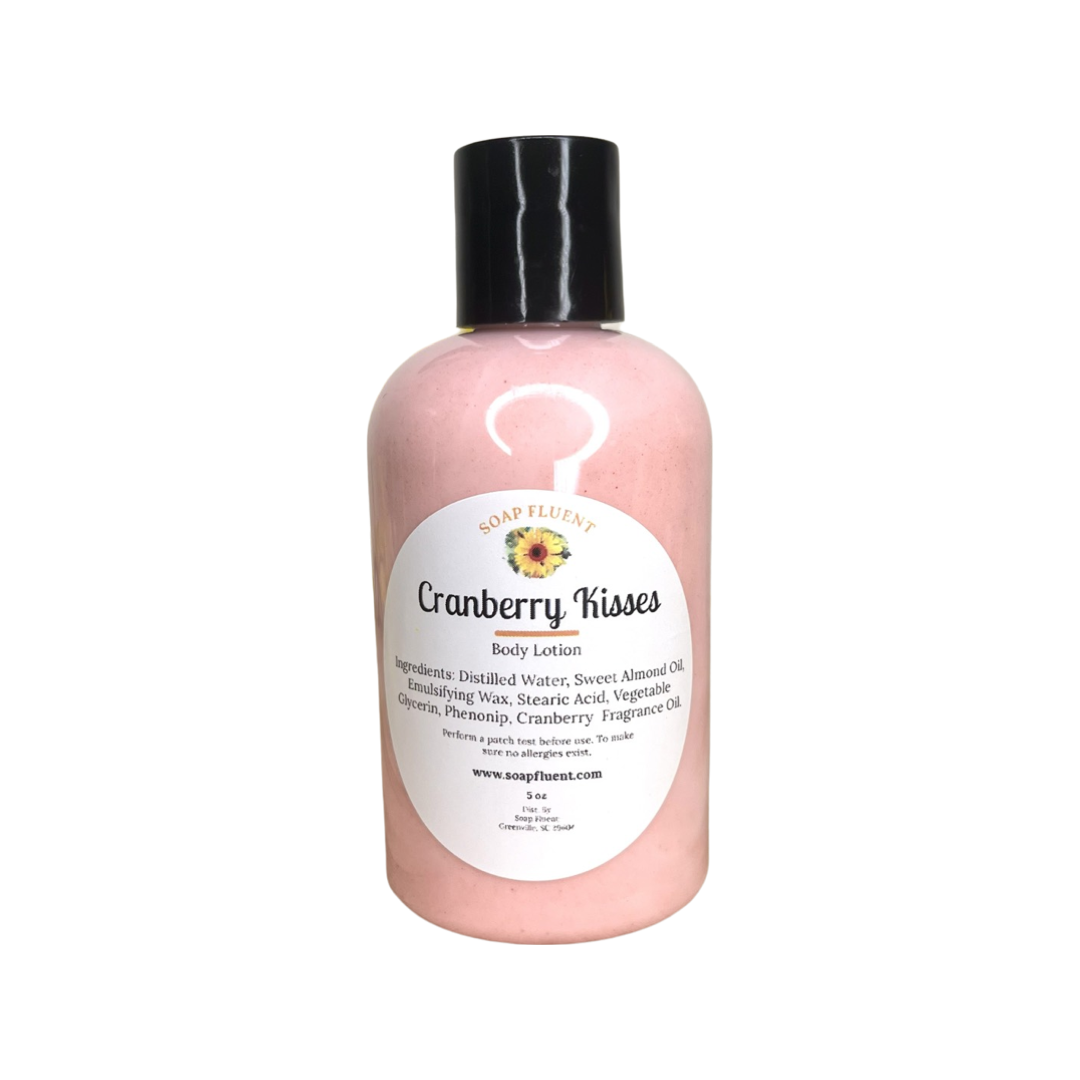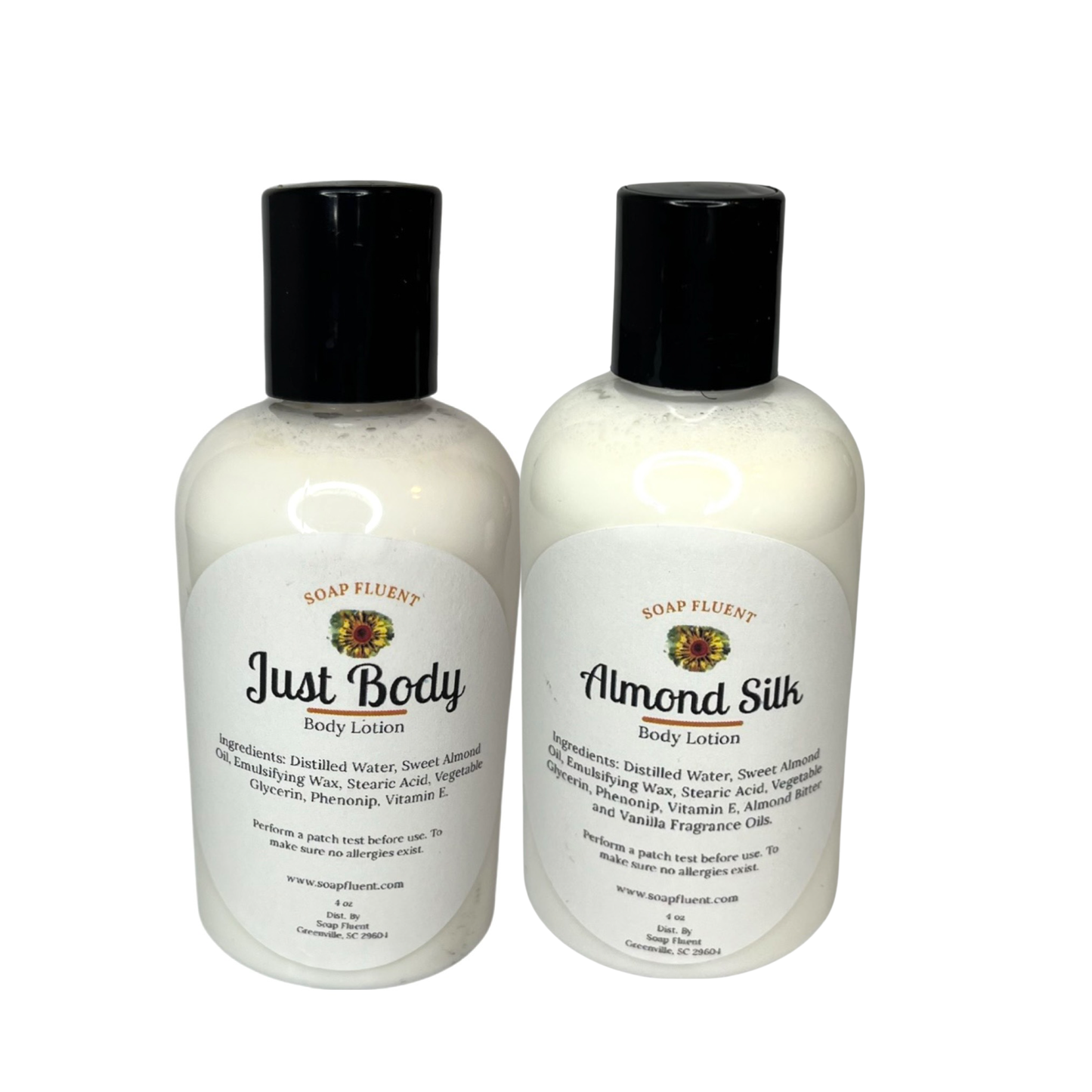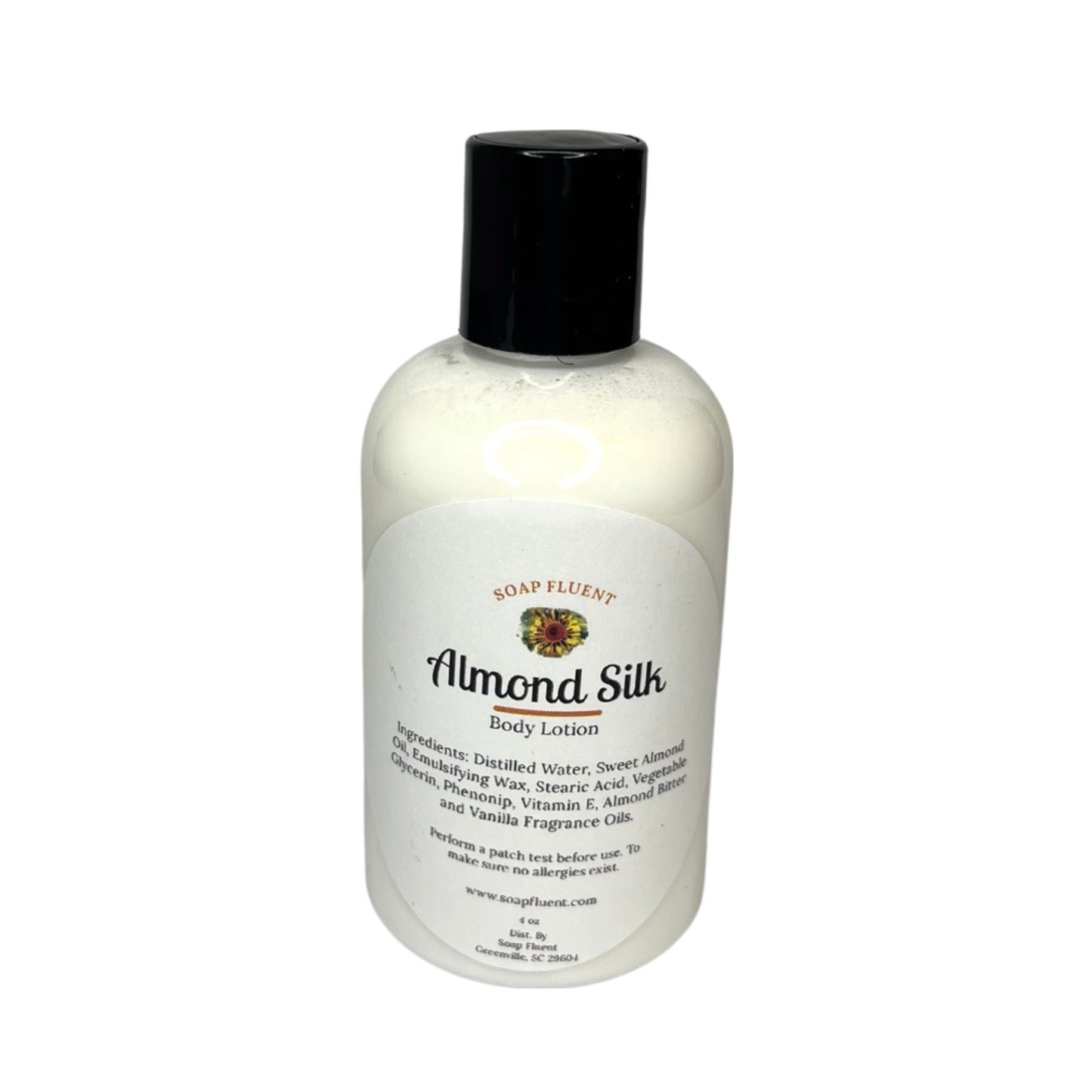 Almond Silk
I Love Almond silk smells so good.Thank you
Cranberry Kisses
Cranberry kisses smells so so good I love IT makes skin feels so good. I will be ordering again.
I love this stuff!
I ordered travel sizes just to see if it works well with my very sensitive skin and this has changed the game I carry this with me EVERYWHERE now I gotta get another size like this but next time get a bigger size so I can have one at home and the other to carry around cause this left my skin smooth and didn't irritate my skin what so ever I'm so glad I seen this come up on Zee page cause I'm obsessed!
Are you kidding me ❤️
Nothing but amazing things to say about this lotion! I'm so mad AGAIN that I got travel size ! I should've just KNOWN these were going to be amazing ! I will continue to buy this lotion and many more products from Soap Fluent 🥰 my new fave body care brand